Do you know that you can receive 15% off code for FX magazine?
Imagine FX-magazine
for digital and traditional artists!
Imagine FX magazine is perfect for all fantasy artists…
whether you are a professional,
an art student, or if fantasy art is just a current
passion of yours!

In Imagine FX, you'll get inspirational step-by-step
workshops and advice,
plus interviews and features from an international
line-up of leading professional artists.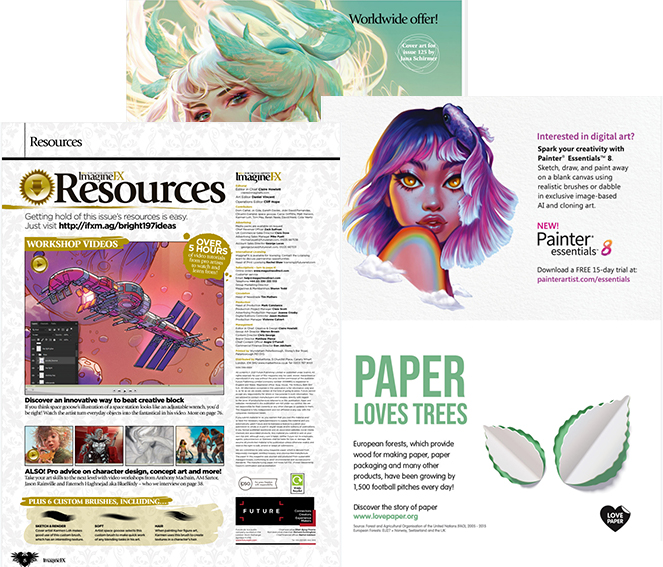 2
Beneath the 'Print', 'Print+Digital' and 'Digital' options, click the down arrow.
Choose either '1 year subscription' or '2 year subscription' by clicking on that option.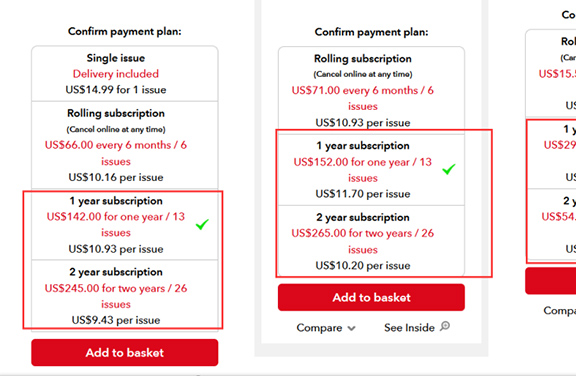 3
Click on the red 'Add to basket' button.
Enter voucher code in the box provided & click 'Apply'.
Continue to payment. 'Add to basket'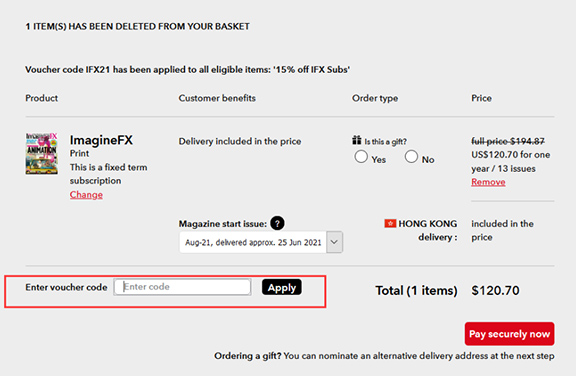 All Rights Reserved.